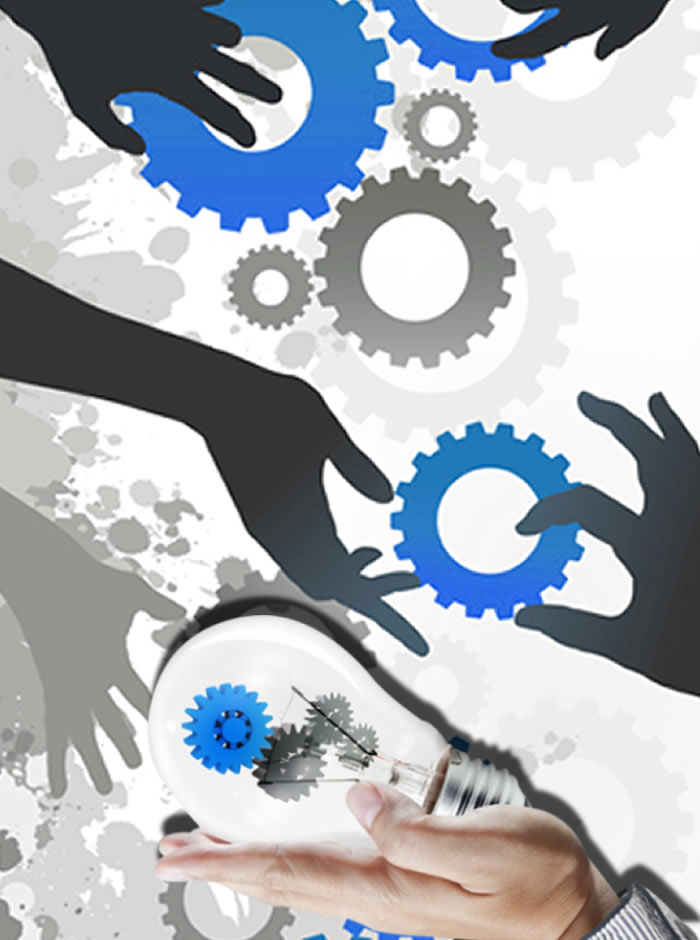 RK Poly Products, we are a plastic injection moulding company incepted two decades back at Coimbatore to produce high quality plastic injection mouldings for both complete product and component parts. Since then, we are specialized in providing our customers with precision engineered products/components and have created repute for ourselves in the industry. Today, the company has progressed well in engineering precision plastic injection moulding sector & have grown phenomenally to cater to the needs & quality standards of international market.
As a hard core plastic injection moulding company our manufacturing capacity includes design and production management from concept to component. We do prototype development, tool designing and making, product / component manufacturing.
We cater to diverse industry sectors which include Pumps and Motors, Educational Applications, Automobile, Textile, Telecommunication, Engineering and HealthCare. Being backed by a team of experts and equipped with state-of-the-art machinery we offer innovative solutions that satisfy to the demands of our clients.
The company has hands-on experience in handling different varieties of moulds and components for domestic, national and international customers for their products. By constantly upgrading our technological expertise, infrastructure and by streamlining our processes we have been able to keep pace up with market trends. Through our consistent service and timely delivery, we have been able to build long-term relationship with clients and engrave a reputation for ourselves in the industry.
Vision & Mission
Vision
Our vision is to be a globally recognized leader in the field of plastic injection moulding products, with state-of-the-art infrastructure and a world class provider of injection moulding solutions and services.
Mission
Our mission is to enhance current standards in precision moulding solutions and influence future growth and development through high class infrastructure, superior customer service, quality, cost effectiveness and commitment to deliverables resulting in outstanding value for our customers and excellent opportunities for our employees.
Our Unique Strengths
Multifaceted manufacturers
Bringing ideas to life
High quality services
Personalized attention and customized service
State-of-the-art technology and cutting-edge machineries
Workforce with extensive industry knowledge
Values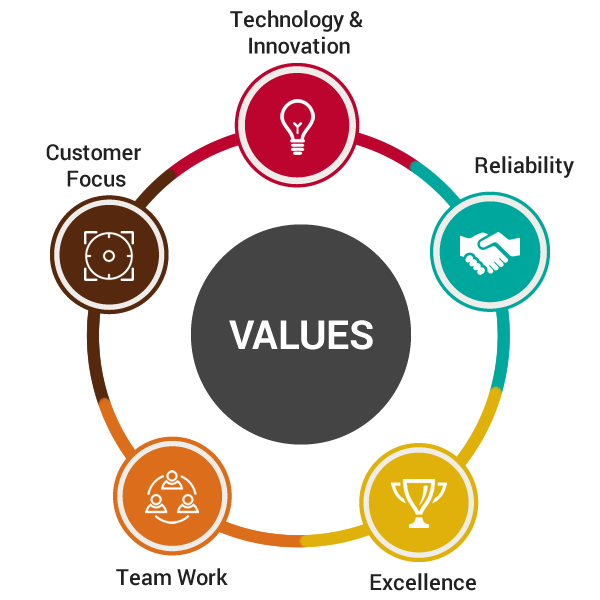 RK Polyproducts has set values for the growth of the company with high level customer focus in offering cost-effective solution to clients through quality and production efficiency. With ethical business terms the company strives to value add in terms of technology and innovation by providing world class facilities for the production of plastic components.
RK Polyproducts was started with two hand moulding machine initially. Today the company has grown multi folds with 15 automatic imported machines catering to domestic, national and international clients.
RK Polyproducts believes that success is possible only through team work and company is supported by its proficient, robust and technically qualified employees.
Quality
The company functions with key focus on its Customers and their requirements, we aim to excel expectations by following the quality standards and conforming to procedures, rules & regulations of ISO 9001:2015 and 5s.
Inspection at every stage of manufacture & assembly till dispatch ensures sustained quality in our products. By strictly following the systems & procedures, we trace various details related to the particular Mould from its entry stage to the finish as a component as we have dedicated ourselves to supply all customers with the highest quality products, delivered on time, and at a competitive price; utilizing world class manufacturing and quality standards.
QC Policy
RK Poly Products aims in creating a value-driven relationship with each and every customer. Our strategy for success is to provide quality products as per customer specifications and timely delivery through continual improvement in all phase of our operations.